How to Remove My Information from Internet Sites
January 25, 2021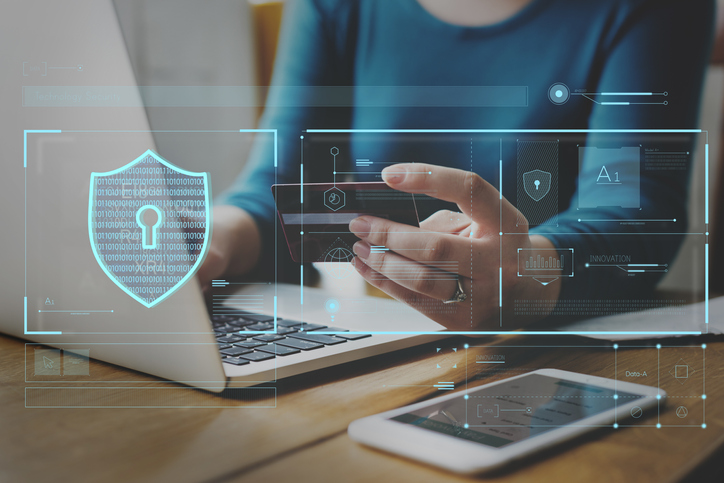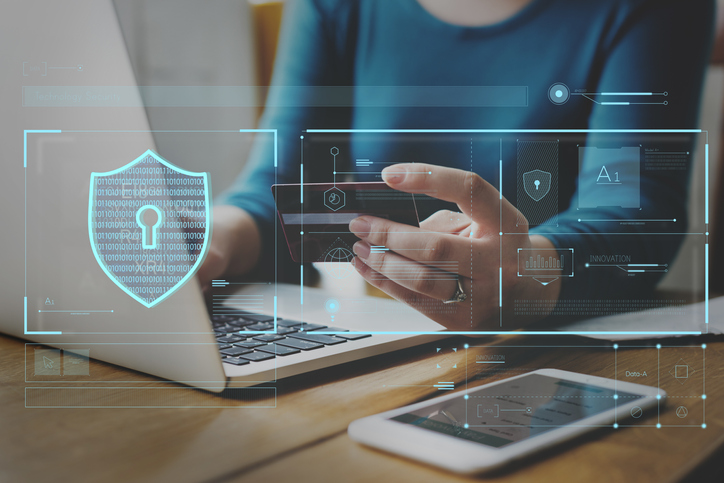 If you've ever shopped online, posted on an internet discussion board, or used social media, your information is out there. Even if you've never done these things, data collection sites like Whitepages may publish public information like your address. This type of information may not be something you want others to be able to find. Keeping your personal information and online accounts under wraps from strangers, co-workers, and potential employers may be important. You may be wondering, how to remove my information from internet sites and searches? Maybe you don't want a future boss reading questionable tweets you posted a few years ago. Likewise, you might not want your home address to be something anyone can find easily.
Should I 
Remove My Information From Internet

 Sites?

The first thing you need to decide is what information you want to keep private. Second, consider whether you want to delete all information or only some of it. Third, you'll want to determine if you no longer need to use certain online platforms. Are you willing to completely part with your Facebook and Twitter accounts? Can you live without the convenience of online shopping or streaming? Do you want to still be able to communicate with others, including potential employers, online? Is anonymously using accounts going to be sufficient for your needs? However, if you do decide to erase your personal information from the internet, there's several key steps you can take.
Google Yourself
According to Vox, you'll need to know what online information exists about yourself before you can remove it. Vox recommends you use incognito mode in Google Chrome or another browser in private mode to perform the search. Doing this will return more accurate results and let you see what someone who isn't you will find. You may see a combination of social media accounts and data brokers in the results. Data brokers obtain your information from public records, such as home sales and voter registrations. These brokers not only collect your information, but also sell it to others.
Use a Service
You may be wondering how can I remove my information from internet sites quickly. Searching through Google results may be okay for some, but others may not want to go through a manual process. Online reputation management services can find existing and future information for an annual fee. This can automate the process, but some may find it too expensive and not want to completely remove their online presence.
Remove or Make Social Media Accounts Private
Cnet advises to completely remove all accounts, including social media and online shopping profiles. This can be a critical step in removing your information, as online shopping profiles store your name, address, phone number, and credit card information. Social media posts are also infamously linked to cases of being denied a job or fired from one. Deleting these accounts can eventually erase the data, but you may want to save the data for your personal use. Some social media platforms allow you to download a record of your data and posts to your computer. You can then delete or deactivate the account.
Deleting your accounts may not be the only option in some cases. Platforms like Facebook and Instagram let you set different privacy settings. You can restrict others from being able to view your posts if they are not a part of your friends list. Within the privacy settings, you can also turn off options that allow search engines to list your profile and account. This means that only existing friends or those who know you have an account on that platform will be able to find you. Many social media sites like Twitter also let you designate your account as private, allowing you to review any requests from others to follow your posts. Other options include making sensitive information like phone numbers, names, and email addresses private or restricted.
Use Anonymous Information
If you're still unsure if using privacy settings is enough to remove my information from internet sites, you can try using anonymous or made-up details. This works best with email addresses. Many email providers will let you create accounts with different names and personal details like a birthday. You don't always need to use your real name or personal information. However, you should probably write down what information you use with these types of accounts. Often, email providers will use this information to have you verify your account if you ever get locked out or need to reset your passwords.
If you currently have email accounts that use your real information, you can either delete the accounts or change the details. Free email providers like AOL or Gmail may make you delete the existing account first and then create a new one that is not associated with your real name. If you have multiple email accounts, you can consider removing the ones that you do not use often. Remember to update any other accounts that are associated with those email addresses, if you continue to keep on using them. Services like Amazon Prime, Hulu, and others are examples.
Although some streaming services will let you enter anonymous profile information, your hands may be tied when it comes to payment methods. Often, these sites need your real information to verify your billing address and name against a credit or debit card. If you want to keep using these services, you may not be able to get around having your personal information stored. However, you may be able to choose ad-free options and turn off ad tracking, which will reduce the amount of data these services can collect.
Check Out as a Guest
Online shopping can be convenient, but each site that you create a profile with collects and stores your personal information. Some sites let you make purchases as a "guest," meaning you have to specify a name, address, and other contact information each time. Others do not have this option but let you opt-out of storing more sensitive information like credit card numbers. If you can live without being able to shop online from stores that don't offer guest check out options, you can avoid using these sites. You can also delete any existing shopper accounts or profiles you've used in the past.
Remove Yourself from Data Collection and Broker Sites
Sites like People Finder, Whitepages, and Spokeo collect information from home sales and voter records to compile profiles on you. These profiles are searchable online, which means anyone can find out information like your home address, telephone numbers, relatives, and employment history. Ask these sites to remove your information or ask to opt-out. Many of these sites contain instructions on how to submit an opt-out or removal request in the help section.
One of the dangers of data collection and broker sites is either online or physical stalking. For example, you may not want all of your co-workers to know where you live. You may also have had relationships with people in the past that you want to keep out of your life. Removing your information from these sites is an important step in maintaining that privacy.
Check for Data Breaches
Another critical step to remove my information from internet sites is to see if your information is compromised. Data breaches occur frequently and span a variety of retailers, employers, and so on. You can use online lookup tools to search for data breaches that have occurred within a specific time frame. You may also have been notified through email or mail from stores and employers that were breached. You can place a 90-day or permanent lock on your credit report in these cases. Anytime someone attempts to take out credit in your name or use your social security number, the vendor will have to call you for authorization. You may also want to ask your bank and credit card companies to issue you new account numbers.
Use Web-Browser Privacy Settings
Learning how to remove my information from internet sites can also mean preventing it from getting out there in the first place. One way to do this is to use incognito or privacy settings on your web browsers. This ensures that cookies and other tracking methods aren't installed on your computer or device. Keep in mind that you should also use these types of settings with apps on your smartphone or mobile devices, if available. If you have a smart TV, you can also check to see if there's an ad tracking feature you can turn off. Some apps and websites will not completely work without tracking features. In these cases, you might consider using a virtual private network or VPN service that encrypts your information.
Removing your information from the internet can take time and research. To take the guesswork out of the process, consider using an online reputation management service like ours. Learn more about your options by calling 866-626-9930 now.