Jailbase Mugshot Removal
January 24, 2019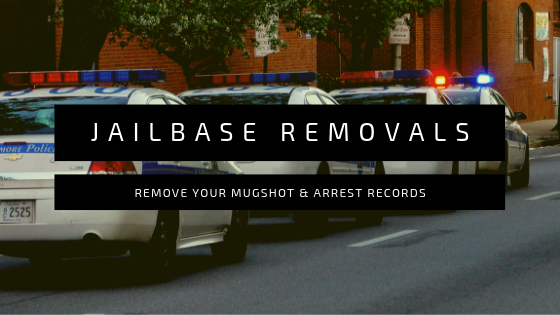 Are you wondering how you can remove your mugshots and arrest records from Jailbase.com? If so you have come to the right spot, let us walk you through all the steps you need to take in order to have your public records removed from Jailbase.com in a few short days. Guaranteed removal solution of your mugshots and public records and other related information on this website.
Removals from Jailbase generally take 3-4 business days. Afterward, it may take Google a week to update their search results accordingly.
Who is Jail base? Simply put, this is a privately owned website where the webmaster publishes daily mugshots and arrest booking information for the public to see. This site typically ranks amongst the top 10 search results on Google when you search for an individual that has been arrested in the past. This website is not a law enforcement agency, it is privately owned and operated from an average John Doe out of his basement most likely.
In order to completely remove yourself from Jailbase.com, there are a few things you should know beforehand to save you money and most importantly, your time. Because nobody wants to struggle with a past arrest haunting them on the internet. Not only is it unbecoming but having a mugshot on Google, Bing, or Yahoo may cost many individuals their jobs, homes or even worse, their relationships (marriage, dating, friends, etc.). Delete the ability for others to easily view county mugshots.
Now let's dive into how you can successfully remove your mugshot from Jailbase.com. Do you think it's fair that these such as these do not verify the information before publishing it? 50% of the time the personal details (height, weight, etc) are incorrect.
Quick, Private & Effective
Steps to Remove Your Mugshot on Jailbase for Free (Jailbase Mugshots)
If you have ever visited Jail base before you know what type of information is published on a daily basis. Everything from your mugshot photo, the time and location of where your arrest occurred, and the charges are also included on your "arrest profile".
They claim to provide an up-to-date database of recent mugshots, public records, booking information, and county mugshot publications. In a matter of 24-hours after an arrest occurs an individuals' mugshot in published on the internet. Make sure you know your options.
Step 1: Visit Jailbase.com
There are several ways on how you can successfully locate your mugshots.
Go to jailbase.com by typing or copy/pasting the link into your search bar.

Once you enter the website, search for yourself under "Search for people you know" this is simply a way to browse recent arrests and search for arrested persons.

Visit Google and copy/paste the following (replace with your full name) into the search query box.

site:jailbase.com John Doe
Please see the screenshots below for assistance, there are options on the menu directly on their website as well:
Option 1: Visiting Directly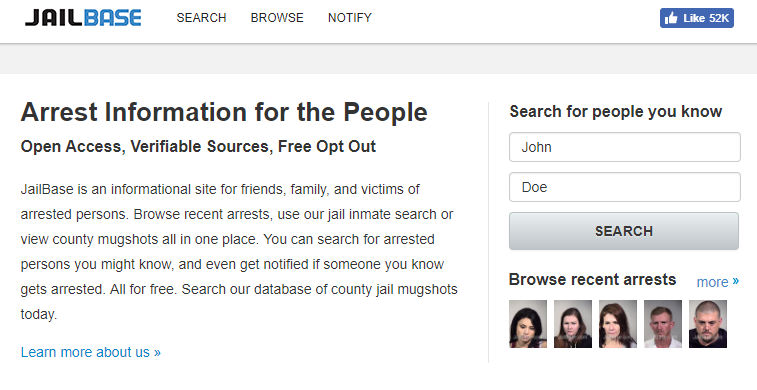 Option 2: Searching Through Google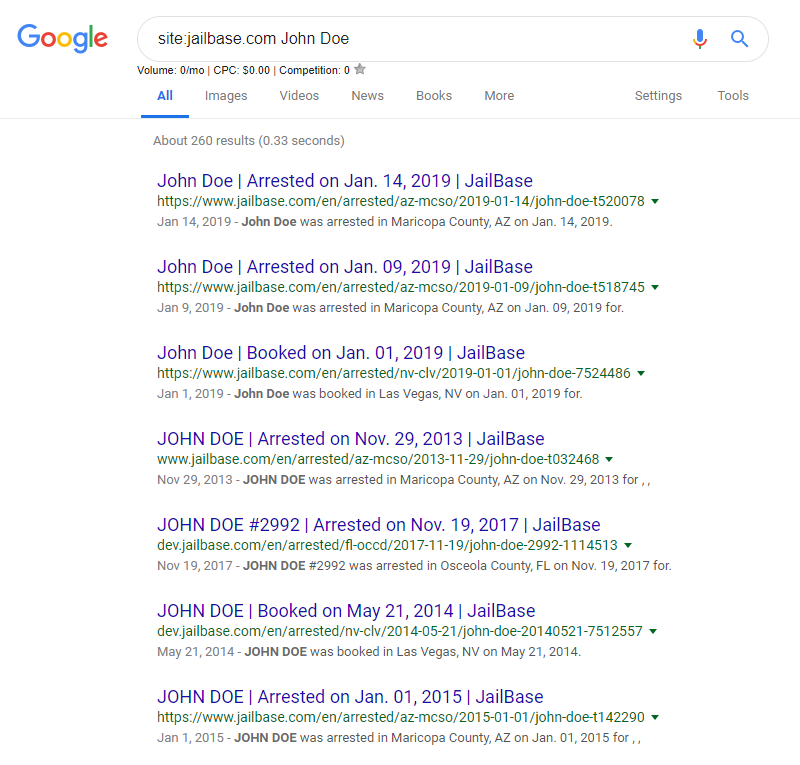 Step 2: Search for Desired Arrest Record
After typing in the required fields requested in order to uncover your mugshot on Jail base you are prompted with every individual who meets those criteria (see below):
In order to save yourself more time while locating your county jail arrests, you may enter a specific state and county. Locating a mugshot for an individual with a common name (i.e. John Smith) can be nearly impossible unless you refine your search. Information about county jail records can be easier to find than you may expect.
Quick, Private & Effective
Once you have browsed recent arrests and located yourself or the individual you are seeking to remove and click on the right arrow on the right-hand side of the box.

Step 3: Click to Enter Arrest Profile
After you have located the correct record and clicked into it you will then see a detailed report of the arrest itself. Depending on the state that you live in the rule and guidelines of what information is published may vary.
For example, in many counties in the state of Georgia, it is illegal to post the mug shot itself. So instead they will leave a default image (typically a silhouette as you see on Facebook where users do not have a profile picture) and the arrest information is below for everyone to see. Most states take the stance of only releasing mugshots after the individual is convicted or is guilty.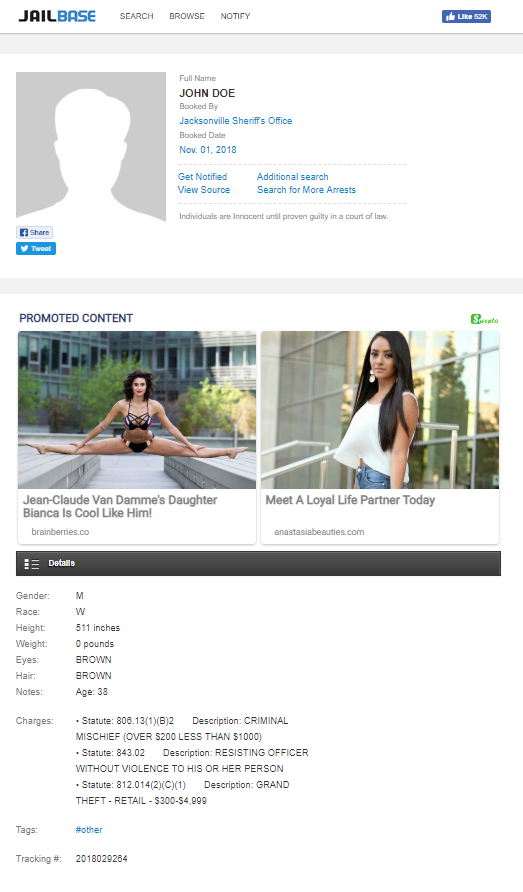 Take a minute and look over the information that was published about you. Take note that many posts include the individual's mailing address or home address. If it was not startling already, the public now is able to see where you live!
Once you have reviewed your list (if interested) scroll down to the bottom of the page to continue with Step 3: Locate Opt-out Form. This is the beginning to the end, the next step is where you will tell them what information on this website you would like removed.
Step 3: Locate Opt-out Form
Once you scroll to the bottom of your "arrest profile" you will see two options. Most will miss the opt-out button because Jailbase has made the title very small and grey in order to not draw attention to it. Please see the screenshot below if you need help locating the "opt-out button".
Quick, Private & Effective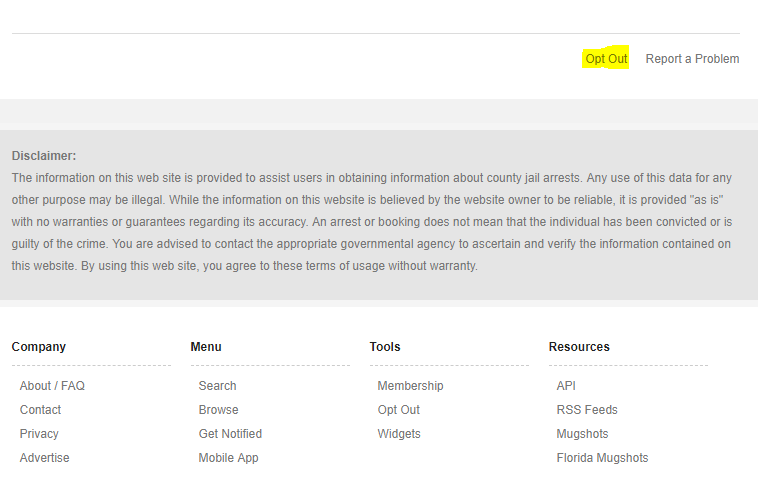 Next, click on "Opt-Out".
Step 3: Submit the Opt-out Form
Right away you are redirected to another screen entitled "opt-out". This is your official request to remove your public records from their database.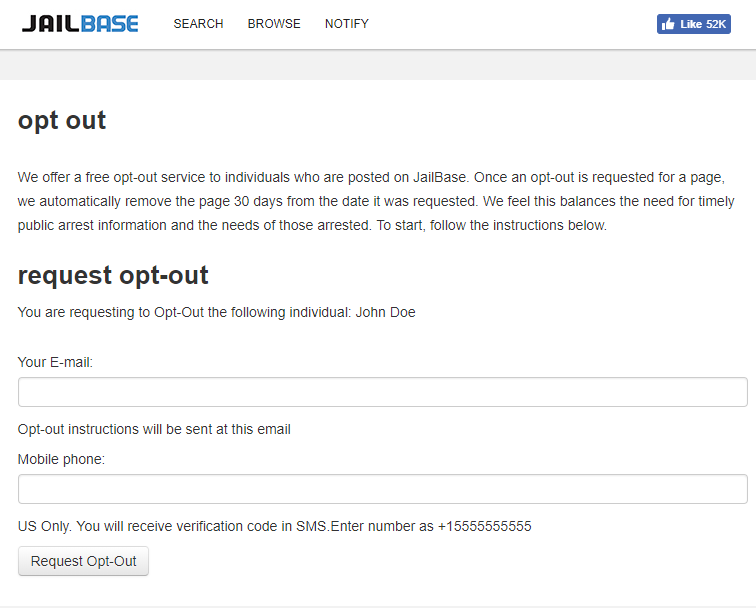 Here you will fill out the required information such as your e-mail address and mobile phone number. Jail base asks for your mobile number to send you updates.
Once completed click the "Request Opt-Out" button below where you entered your mobile phone number.
Jailbase.com will send you a code to both your email and phone before proceeding for any mugshot removal. Head over to your email as well as copying the code sent to you via text message and input them within each requested field.
You are now one step closer to ensuring nobody can view county mugshots online in reference to your name. The only way to access your information now will be through a local law enforcement agency.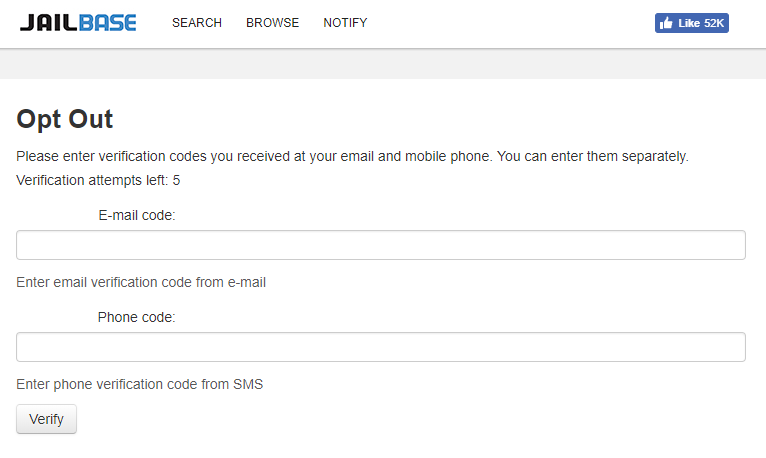 Voila! You Are All Done.
If you are seeing your mugshot and related arrest information on additional sites. Please contact us directly for more assistance by clicking here. We will request some contact information and reach out to you either by phone or email. Many individuals utilize Jailbase for all the wrong reasons. Where the purpose may be illegal (i.e. hiring process, leasing, credit checks, etc).
Lastly, if this is an urgent matter please call 786-363-8509 for direct help. Hopefully, this article helped shine some light on how you can remove your mugshots and public records from Jail base. Everyone deserves a second chance, stop letting your past haunt you. Be proactive with EraseMugshots.com. You are advised to contact our support team today if you are trying to learn more.
Quick, Private & Effective