In this article, we will cover how to remove information from public records online, and the personal and private data they contain. In order to better explain this take a look at our five-step process below.
Public records, most of which are now easily and readily available online to anyone with an internet connection. In addition, so are government records that anyone can rightfully observe. 
You may be wondering why so much personally identifiable information (PII) about you is available on these public record websites and forums across the internet. It is because the law dictates that specific kinds of documents must be made accessible to everyone for the greater public good.
Public records are no recent happening nor is this a "trend", however, the ability to access and obtain these documents is easily on the internet is. As the internet grew over the past decade, so did the overabundance of privacy and protection problems that have arisen in regards to public records. 
Subsequently, we will explain the main variations of public records as well as list some of the threats they cause. And lastly, we will accommodate you with a five-step method to better protect yourself online.
Breakdown of Public Records
In a general sense, information is deemed public records or public knowledge if it benefits the nation or local area as a whole. Information such as criminal charges, court records and voter registration documents all fall into this category. 
See the list below in order to get a better idea of what is considered "public records"::
Government deals with corporations

Driver's license data

Family, marriage, and death records

Securities & Exchange Commission (SEC) reports

Court documents

Voter enrollment

Property ownership/tax info

Professional permits/licenses
These documents often include a large abundance of personal data. Nevertheless, once a record is considered public, there are fewer rules about what people or businesses can do with this information.
Threats of Online Public Records
Back in the day, before states started putting public records online (the mid-1990s), obtaining these records involved either sending out written applications or traveling to state offices in person. 
This was an arduous and time-consuming job; hence, not many individuals ever saw public records. The information on any single record was generally not sufficient to cause an individual any harm.
However, recently, various information brokerage companies have adopted online public records to collect and gather comprehensive personal profiles about anyone in the nation. 
Consequently, anyone can quickly and easily find personal information about you online, and this information is very comprehensive, covering many aspects of your life.
These online biographies leave you endangered and vulnerable to various uncertainties. 
Identity fraud: Nearly all public records include data a person would require in order to hijack your identity.

Targeting by rapacious corporations: Shady companies often use the data in public records to distinguish individuals who have suffered from bankruptcy or credit difficulties.
Identity disturbance or confusion: Private groups gather data about you, revise it into a comprehensive personal profile or background report. They then sell it back to state law enforcement powers. These records can include mistakes that can lead to the government falsely identifying you as a criminal or person-of-interest.
Stalking: If someone desires to harass you, all they would need to do is look up your home address and phone number in public records. (i.e. InstantCheckMate.com)
Pretexting: This is when another individual applies the personally identifiable information they encounter in your public records and pretend to be you. They can do this in order to get entrance to secure data like your financial data. 
Marketing spam: Information brokers trade your data to promoters for personalized marketing and promotional content based on the profile they built from your public records.
Remove Information From Public Records Yourself (5 Easy Steps)
Depending on what state you reside in, the state can effectively hide and protect your public records under precise conditions, as followed:
You are a victim of domestic violence or stalking

You have a juvenile arrest record for a lesser crime

Your information holds data that may impact the great good.
Still, even if your position doesn't befall into the three points listed above, you still have alternatives.  In most circumstances, you can substitute specific types of personal data in your public records. 
You may also have other kinds of data removed from the electronic copies of your public record. Additionally, you can ask data brokers to delete and remove your personal information from their indexes.
1. Perform a Google Search on Yourself
Search for different sequences of your name, name + city, name + employer, and any other compounds you can presume that are expected to extract data about you. 
You want to discover what sort of data is connected to your name, and also the source of where that information came from.
Scan over the first several pages, and don't neglect to look on the video and image tabs. Compose a record of the private information that you find online. Next, deal with the specific type of information as follows:
"Trusted" websites: These involve foundations, companies you work amidst, or other websites that do not post your personal data. Reach out to them and ask to have it removed.
"Hateful" sites: If another individual has published a post slandering your name, then they are most likely not going to respond to any inquiries to remove the post. You'll need to develop an online reputation management plan in order to fix the problem.
Social media posts: Posts that disclose personally identifiable data are normally in breach of terms of service on a majority of today's most popular platforms. You should submit a dismissal application (or removal request) with that specific social media site.
Images or videos: Furthermore, any pictures or videos of your individual information can frequently be eliminated by announcing your removal request.
Government or people search websites: These are the most difficult, and regrettably the most popular. The lingering actions will assist you to get your data removed from these sources.
2. Visit the DMV
This DMV is home to another gold mine of public records, this includes both driver and vehicle documents. As well as the vehicle owner's histories and driving record.
Depending on what state you dwell in, your regional DMV office is there if you should ever need to update your home address (i.e. with a P.O. Box) on any driving documents. 
Visit their website, call them directly, or you can personally walk into the DMV to update any records you would like.
3. Opt-out of People-Search Sites
Once you have deleted as much personally identifiable information as you can from your public records, you must delete any occurrence of the former information from appearing in online people search reports (i.e. Spokeo, WhitePages, and many more). 
Our team has created a comprehensive list of how you can remove yourself from about 45 different data aggregate sites. You should review your removal options for any website that appears in your search results on Google, Bing, and Yahoo.
Regrettably, opting out of people-search websites can be wearisome. The process demands repeat support to guarantee that your data will never reappear. That's why it's useful to use automated tools to help you with the process (Our 24/7 365 monitoring solution).
At the very least, consider creating up a Google Alert notification solution for your name. That way, you will see when anything new is published about you online.
Google Alerts is one of the most effective ways to keep an eye on your personally identifiable information.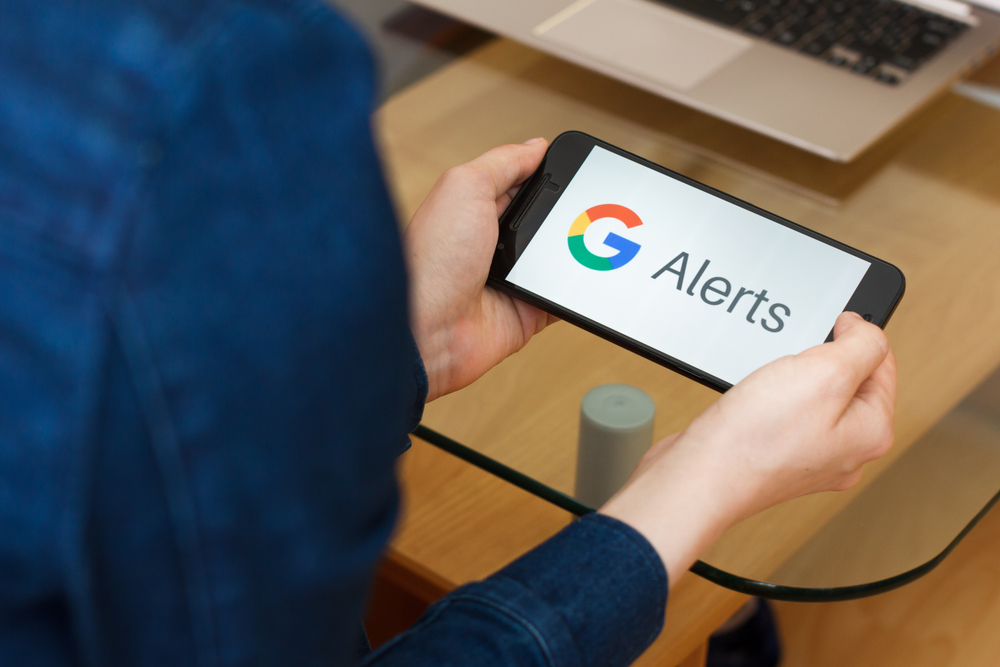 4. Go to the County Clerk's Office
Once you have obtained a new P.O. box and/or phone number, you will want to inform your county clerk's office. This way they can help you get your public records updated. 
These offices hold many different types of public records, including:
Court documents

Matrimony licenses

Wills

Probate matters

Deeds and contracts

Government studies

Civil circuit data

Birth records
It may not be a bad idea to call before you go, not only to check on when they are open but to be certain you bring the correct documents with you. 
You should additionally see if there are any other forms you need to fill out on their website prior to making your visit.
Ask the person at the county clerk the following questions:
What data can be redacted?

Which type of information can be removed?

Can anything be modified?

Where can you list your P.O. box instead of your home address?
5. Get a P.O. Box
Not all public administrations expect you to have a street address. For most records, you can use a post office (P.O) box as an alternative.
Specific kinds of documents, such as voter registration information, do require a street address. However, for the others, you can use a P.O. Box. 
Furthermore, you can also cover up your personal phone number by using a dedicated number you only use for government forms. This can be a burner phone you buy at Wal-mart.