Interested in learning more about Arizona mugshot removal law? In this article we will cover House Bill 2191 and how you can remove your Arizona mugshots in 2020.
Arizona ultimately established a law to protect individuals from websites that distribute and publish online mugshot photos. AZ HB 2191 went into effect on April 1, 2019 as the Arizona Governor, Doug Ducey, signed it into law.  
Legislation such as this helps empower House Bill 2191 which prohibits the usage of criminal justice records. The bill states mugshots may not be distributed for financial gain. 
However these mugshot-publication sites are not located in Arizona or they simply publish the record without a photo.
Quick, Private & Effective
The mugshot law strictly regulates any financial gain from the mugshot as defined as the "arrest or involvement in the criminal justice system" of any individual. Essentially, the use or operation for commercial purposes by distributed mugshots is unlawful.
This law also asserts that an individual who distributes criminal records on a publicly accessible online website for a commercial purpose is considered a "Mugshot Website Operator" who is transacting in the state of Arizona. 
The site operator is NOT allowed to use an individual's criminal justice records, name, addresses, telephone numbers, and other information contained in criminal justice records for the purpose of soliciting business for any type of monetary gain. 
This includes requiring a fee, payment, or other valuable consideration on exchange from removing or revising a mugshot, booking photograph, or criminal justice record.
Any person who has had their criminal justice record published online in violation of subsection B of the Arizona law and suffers a loss is entitled to a cause of action against mugshot site operators and is entitled to recover damages in any court of competent jurisdiction.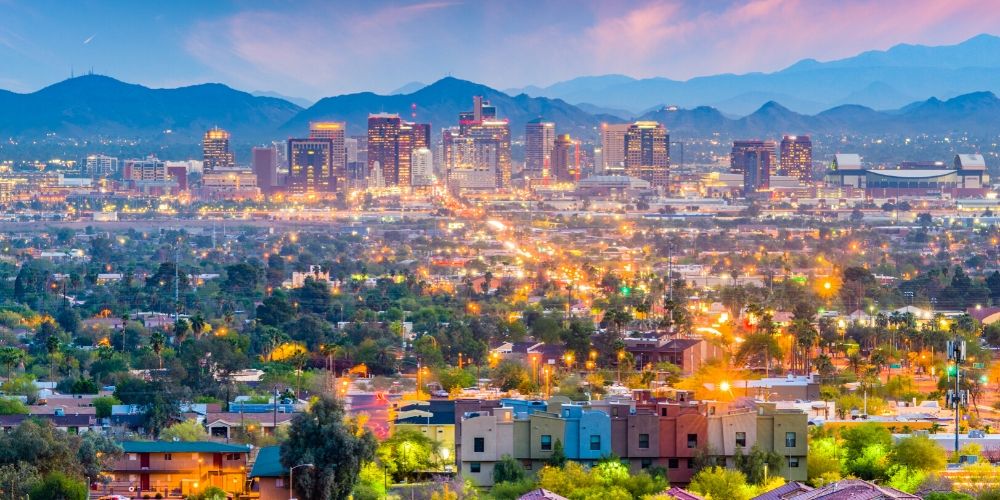 In addition to damages the website operator could be liable for fines. The fines are as stands:
$100 per day during the first 30 days.
$200 per day during the next 30 days.
$500 per day each subsequent day after.
The bill does not apply to websites that are disseminating news to the public for news-related purposes or media outlets such as radio stations, TV stations, online news outlets, cable news providers, and radio stations.
If you know of a website in violation of the Arizona law you are encouraged to contact the state attorney general's office.
Arizona Mugshot Laws & EraseMugshots
By now, you know if you're mugshot information has reached the internet. Whether your mother texted you or a co-worker decided to Google your name. It is imperative that you understand what is online about you.
Criminal justice information can spread across the internet like wildfire. Find out how to remove mugshots from the internet and protect your future by contacting EraseMugshots below today. 
After signing up you will receive a detailed Mugshot Removal Analysis completely free or charge showcasing all of your Arizona mugshot removal options.
Quick, Private & Effective