Need to remove images from Google? Contact our Removal Team today!
You've just found a negative photo of yourself or your business on the internet. What's next? Do you know your options? 
Thankfully in this article, we will reveal how to remove images from Google. In addition to also how to suppress unwanted images from search engines if you cannot remove the content directly off of the website(s) in question.
Unfortunately, Google does not care when or on what websites the pictures were initially published, or who distributed them. Google's only purpose is to prompt the most relevant results on their results page baes on a specific search query.
This involves videos, blog posts, annotations, social media posts, and pictures. Positive or negative it didn't matter. What mattered was that the end-user found what they were looking for.
What's more damaging was that anyone researching your name can quickly come across these negative perceptions. This includes but is certainly not limited to, future (or current) employers, friends, family, colleagues, and business associates.
Just one negative image can have a detrimental impact on your future if you do not act fast. A negative photo referencing a business or brand can quickly turn into a viral meme that defames their reputation and affects revenue for more months, if not years to come.
Businesspeople can suffer credibility lose as well as a drop in respect over a single negative photo. Even worse, perhaps even their jobs become in jeopardy.
The poor news is that it's challenging and labor-intensive to extract a picture from Google, Bing, and/or Yahoo. Once the content is distributed across the world wide web, it is next to impossible to comprehend and control. 
Nevertheless, there are various actions you can exercise to remove images from Google. If you are not successful, you can strive to suppress the negative image you see online.
Read on as we explain how to remove an image from Google search results and rebuild your online reputation.
Advice to Remove Images from Google
Most individuals believe it's simple to remove photos from Google, that is if you know what you're doing. 
In actuality, nearly all news websites scour content from other websites. The worst part is that these websites rarely confess to any contact information. 
However even if you know who to reach, the website owner may no response to, or even acknowledge your inquiry. 
You do have the option to file a libel lawsuit, but this may cause further negative content to emerge on the internet. Moreover, this tactic may burn a hole in your wallet.
Remove Photos You Control From Google
Seldom things get out of control and personal photos spread online. Sometimes, depending on the content, the photo may be shared more quickly.
Perhaps you've overlooked precisely where you published the disturbing photo. Maybe you weren't the first person to post it online.
Regularly, removing the photo is as simple as logging in to your website, social media account, or whichever platform you used to publish the content originally.
Google may not delete the photo from appearing on the images tab immediately. It typically takes Google's Support Team about one week to recrawl for dead or delete webpages. Rest assured it will be removed.
Removing Google Images You Don't Own
It's even more challenging to remove photos that you did not publish online yourself. If you remember the individual who took the photo, reach out to them and see if they will remove it for you.
The most useful strategy is to remain polite and request removal of the content. Take more actions if needed. 
Removing Sensitive Personal Information With Professional Help
Following special events, Google will assist you to remove photos from their search results. However, this is not equivalent to removing a photo from the internet complete. However, it still helps to reduce the vulnerability of the picture. 
Inspect Google's Removal Policies to learn more about the circumstances in which Google will remove unwanted information. 
In most instances, copyright violation, revenge porn, and private/personal data fall within the spectrum.
Additionally, Google allows for filtered "Safe Search" that ensures that obscenities and other unpleasant photographs do not appear within the results. 
If the image that you want to be removed passes as pornographic or obscene, you may have it removed from the filtered search results by proclaiming it as offensive.
The DMCA (Digital Millennium Copyright Act) may be capable to assist you in getting particular photos removed from a website. 
This exclusively fits if you are the photographer or the copyright possessor of the image.
Once Something Is Online It Is There for Good. Not on Google.
Whether you are presently capable of getting a photo removed from the internet, it is important to remember that it's never really gone Unless you delete it from the initial source, even if Google blocks it, the photo will exist somewhere online.
Blocking images from Google results however it a great way to ensure that almost nobody will detect it in the future. 
Nonetheless, others searching for your reputation online will not be determined or competent enough to locate it, and for that reason, both suppression and removal are typically the most practical options.
However, it is something to bear in mind in the future when posing for a photo with a drink in your hand.
If you're successful in your mission to remove images from Google, you can further expedite the method of removal on Google by utilizing Google's Remove Outdated Content tool. 
This tool enables you to inform Google when an image is expelled from a website. Letting them know it should no longer show in their search results.
Bury a Photo on Google Images
Just like negative posts, if you can't remove the photo entirely, it is best to bury or suppress them. 
This indicates the photo will still exist on Google, although it will be driven so far down the results that people exploring for you will not see anything.
The fundamental approach is to create and publish a variety of quality and highly engaging images associated with your name/business. 
By doing so you are attempting to "flood out" the search results.
Create Social Networking Accounts
Google prefers to crawl public pictures stemming from social media. This includes Facebook, Twitter, LinkedIn, Pinterest, and Instagram. 
These platforms can be especially helpful for getting your photo ranked within Google, Bing, and Yahoo. 
Upload various photographs that you would want to be related to you. Be sure to adjust any settings that might store the photos as private, meaning they will not be indexed on Google. 
Therefore the social sites that you create must be set to PUBLIC.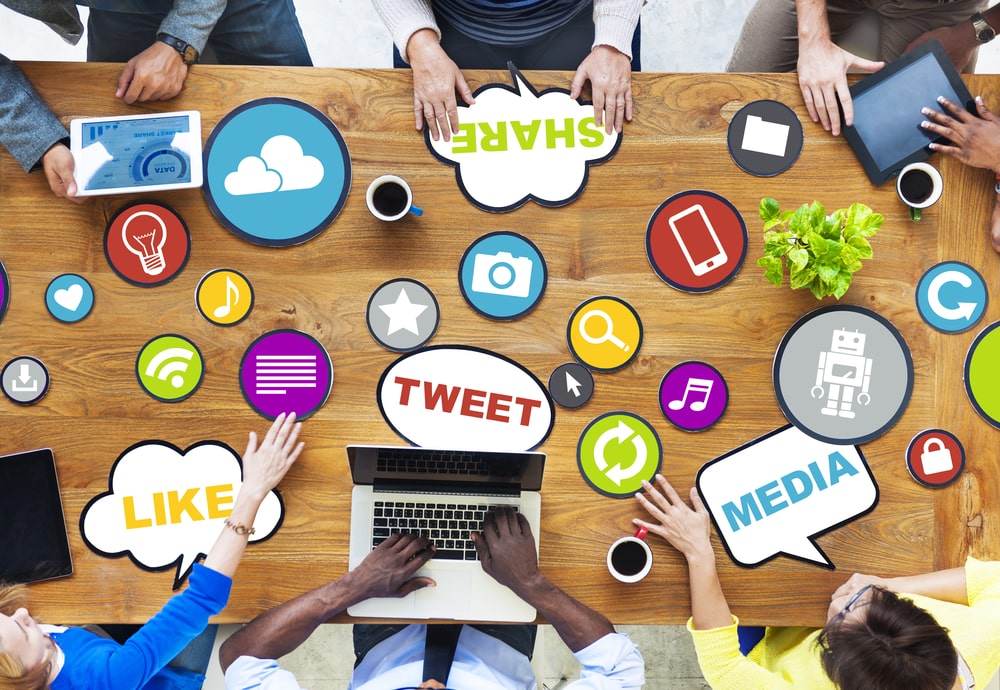 Create a Simple Website & Post Blogs
In 2019 you can spend less than $20 and build a complete website on your own. Simply head over to GoDaddy and purchase yourname.com (i.e. johnsmith.com).
Purchase a domain name, create or work with freelancers to create a blog with your custom exact-match website. Furthermore, be sure to only upload photos that have your name in the file as well as the alt tags. 
Google will not recognize your face so when you save the photos to your computer using the following format as the file name, JohnSmith1.jpg, JohnSmith2.jpg, John-Smith1.jpg, etc.
It's most helpful if your website includes your full name. Depending on the uniqueness of your name you may have to use your middle name as well.
If you get the chance to guest post or procure a press article be sure to give the publisher a copy of your face to go along with your "about me" portion for each article you create.
You can also use your photo as a profile image for forums, as well as other various discussion chatrooms. You should be cautious about what you publish online, particularly if you're managing your actual name.
Publish High-Quality Proprietary Photos Only
While a stunning photo may not aid you with increasing the rank of a specific photo, it is possible that it will get more recognition. Meaning it may even deter searchers from seeing other images, especially the negative content.
Consider utilizing an experienced photographer to catch a series of exceptional headshots that will help you stand out.
Conclusively, you may not be able to have a negative image removed from Google. However, with persistence, it is likely that can alleviate some of the damage. 
In summation, be vigilant about taking, publishing, and distributing images of yourself that might be questionable or offensive. Monitor your online reputation in order to better prevent detrimental damage to your web presence and overall quality of life
To learn more about how you can have information removed from Google search please complete the form below. We will reach out to you as soon as possible with options.