Jail Booking Process Guide
July 1, 2020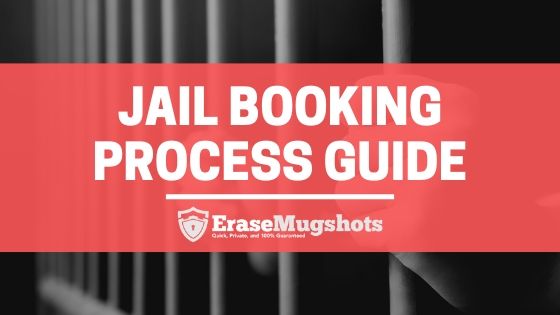 The Booking Process
"Booked and processed." You hear it all the time during your late-night Law & Order showtimes, but do you know what it entails?
The police booking process is the procedure of collecting and recording information about arrested suspects. That information is then entered and saved onto a government database where it can be accessed at any time or location.
One time problem right? Unfortunately, many underestimate the implications of being arrested and believe it is not as bad as it seems. In this article, you will learn about what you might expect when being processed and the long term effects.
Quick, Private & Effective
Arrests & Jail Booking Process
According to the U.S. Constitution's Fourth Amendment, it authorizes an arrest only if law enforcement officers have probable cause to believe that a crime has been committed.
Generally, probable cause requires more than mere suspicion yet does not necessitate proof beyond a reasonable doubt.
The rule is based on specific facts that would lead a reasonable person to believe in the suspect's guilt before an arrest. This rule limits the power of the police to deprive people of freedom and liberty.
What Happens Before Getting Booked Into Jail
After an arrest, a law enforcement officer will gather and report the identification of the suspect.
Before proceeding, the suspect will undergo a medical screening to address any medical or physical needs. The testing will provide the nurses with some insight into the medical help they might need.
The officer will then pass on the suspect's information to the warrants department and perform a record check to see if they have any warrants or charges.
Next, they will check to see if the individual was born outside of the United States and make proper well-informed decisions.
Are There Full Body Searches During the Jail Booking Process?
For police and others' safety, law enforcement requires entering suspects to remove all articles of clothing and submit to a full-body search.
Because this precaution is very revealing and is only natural if one may feel as though their privacy has been violated, there are rules.
Laws may vary from state to state, but generally, strip searches are based on reasonable suspicious and need to be performed in private professionally by the same sex.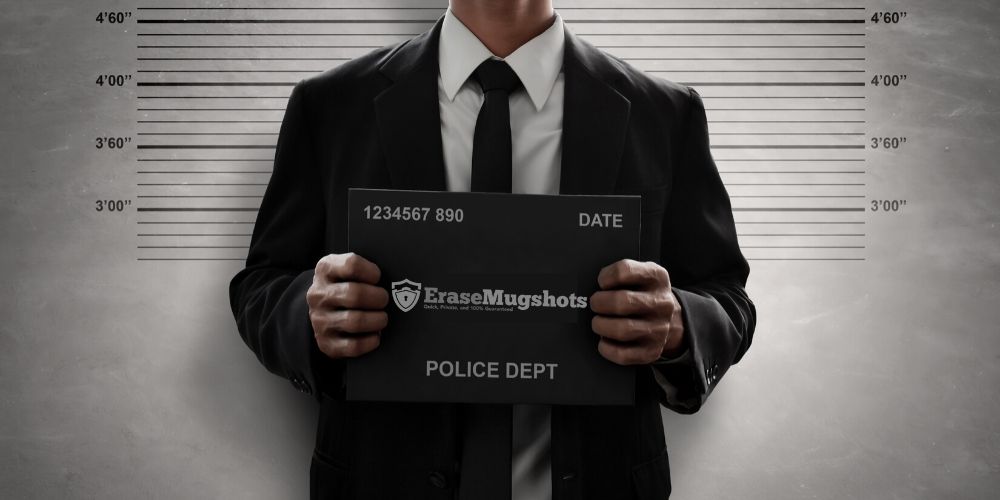 Strip searches are considered one of the most intrusive police procedures and should only be executed when necessary. If you feel that your rights are being violated, you should then request a criminal offense attorney on your behalf.
Jail Booking Process & Storing Private Property
Depending on the department, the suspect may be provided a uniform but surrender their personal belongings.
Because your property might be valuable, they will take your property for safekeeping purposes and return it to you once you are released.
If the police believe your property can be used as evidence toward an ongoing case, then they will continue to be held until told otherwise.
Quick, Private & Effective
Collecting Personally Identifiable Information
Once the necessary booking documents are submitted, officers will collect identifying information about the suspect and report it into the police database.
They will require standard information such as their mugshot, fingerprints, and DNA sample to document it into a nationwide database.
The database provides police officers with a reliable resource to identify criminals.
Where Are You Housed During the Jail Booking Process?
If your bail is at a level you can't afford or have trouble finding help; you will have to remain in custody.
Arrestees will stay until their case is resolved or serve the ordered jail time. A team of researchers then examine a suspect's history to determine the location where he or she will be held.
This portion is significant because you wouldn't want a violent-prone individual to be out with the general population.
That is why there may be different classification levels of housing for each facility. Jail cells are cleaned regularly, but in no shape or form does it feel comfortable.
Long Term Effects of Getting Arrested
The booking process is long and stressful, not to mention the long term effects of mugshots online. Not only does the experience feel overwhelming, but it doesn't stop there!
Because your arrest is considered public information, anyone who has a computer can access your unwanted information. Mugshot websites make an effort to crawl the internet for people's mugshots and republish them on their platform.
You can request for your mugshots to be removed, but expect to pay a fee. Sure, why not pay to remove your personal information?
The problem isn't just one single website. Because your data is accessible to the public, there may be hundreds of sites republishing your information.
Although your solutions may be few, you do have negative content removal options to prevent your reputation from being tarnished. Nevertheless, stay out of trouble and protect your future.
About EraseMugshots
EraseMugshots was launched to offer anyone and everyone a removal solution. There are no eligibility requirements, this means everyone is able to remove their court records online. Give yourself the best chances in the future (i.e. Job Seeking, Credit Loans, etc) arrest records will always be accessible at the government records depot and local courthouses.
However, that doesn't mean they have to be accessible through a basic Google search. EraseMugshots offers a total removal solution to arrest records and associated mugshot images online. All projects are 100% money-back guaranteed which is detailed in our Statement of Work.
Quick, Private & Effective