Trying to remove a mugshot or criminal record? Here at EraseMugshots.com, we can successfully remove criminal records and mugshots from surfacing on the internet. The consequence of obtaining a criminal record in this day and age can break and make your future. It is important to take action right away if you have fallen victim to finding your criminal records online.
"The best time to plant a tree was 20 years ago, the second-best time is right now."
In The United States today, having a criminal record even for the most minor crime carries with it a series of consequences. These effects may be felt for many years after the arrest occurs. This leaves individuals at a loss for where to turn or who they should call for assistance. From a lack of job opportunities to travel bans, the results of a criminal record last well past the conclusion of an individual's sentence.
This lifelong stigma exists in the event of even the most trivial of crimes, such as a small misdemeanor (petty theft, simple assault, or even drunk in public). Here at EraseMugshots, we pride ourselves in believing in the notion that everybody deserves a second chance. Nobody should be held back in life for small crimes. Everyone has the ability to restore their online reputation. EraseMugshots.com is here to make your dreams a reality when it comes to removing criminal records online.
As you are working to remove criminal records online it is important to remember that without legal assistance, this process may take you longer than you might expect. Removal requests are typically submitted from either the arrestee or a reputation management company they have hired on their behalf.
This isn't normally voluntary as creating the request is generally a necessity of a potential employer or another third party.
One solution to automatically remove criminal records would be to pass a law that a third party couldn't ask a background check, or the authorities wouldn't discuss such information, except in certain scenarios.
Unfortunately, in The United States, this will never be the case. Sadly, these mug shot websites are technically within the legal boundaries here. When it comes to Freedom of Information (FOIA) anyone is free to distribute, post, and share arrest and criminal records.
However, if they're applying to work as a police officer or a job that requires a specific degree of values, you must always disclose your criminal history. Similarly, the same is true if an individual was convicted of a sexual or violent offense.
However, if the charges against you are unrelated to the job, you do not have to go into detail. That will be up to the discretion of your potential employer.
However, if an individual applies to adopt a child or to get a project working with kids, they most certainly would have to reveal their past. Most vocations dealing with adolescents require an extensive background screen process.
Eliminating criminal record data from the public perspective field would enable a convicted person another opportunity. However, this could keep the prospect from disclosing the data if necessary for public assurance.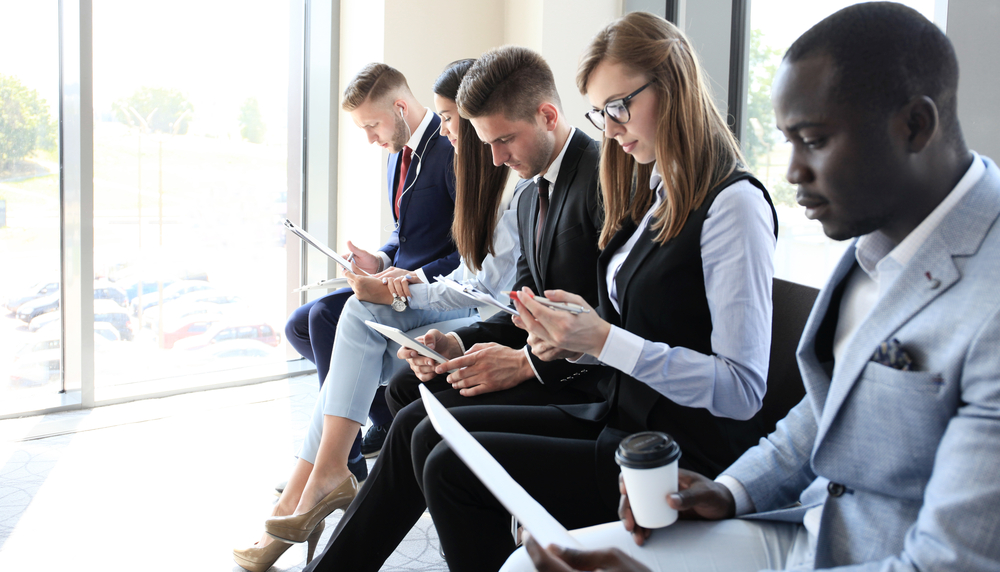 However getting a pardon is a very long process because of the paperwork involved, which requires time to accumulate and needs to be done properly or the program will be reversed. It is, thus, a challenging procedure and the above ineligibility period leaves considerable time for living in poverty and enduring all of its consequences, such as falling back in the cycle of crime.
A program of public instruction would be well-warranted with the intention of instructing the public on tolerance toward ex-convicts about how to become reformed. This especially concerns the work industry. Regrettably, at the current time, many companies are just reluctant to give folks the benefit of the doubt. Regardless is the life-altering changes they may have made for the better.
This is partially a result of a new serious economic downturn. Which among other consequences seems to have given companies the need to possess more standards for removing prospective candidates. One solution for this could be to provide incentives to companies who agree to take applicants with minimal or long-ago convictions.
Thus, working toward eliminating criminal record stigma before society isn't just a reflection of humaneness. It's in the general interest. It could be desirable to not subject men and women who've served their sentences to additional sanctions. Legislative change eliminating criminal record data from public records could surely benefit individuals with criminal records on this particular issue is to be invited.
In default of this, work ought to be done in order to educate individuals against the stigma associated with ex-convicts and grouping them together. Lastly, public education should be given to individuals in regards to how to find a pardon or US travel waiver, and also how to use it is properly used.
Why Is It Difficult to Remove Criminal Records?
This facet of the penal procedure can be more contentious than the true sentence: if a man that has paid their debt to society throughout the sentence imposed need to endure extra consequences during their lifetime?
When an individual obtains a criminal record, it will become evident that by a purely punitive standpoint, its effects can on occasion be excessive. The individual pays the fine along with any other requirements from the court systems
All parties involved get on with their own lives and the individual does not have any intention to commit that crime again. A year after, the individual applies for a job at a bank. A criminal record check is done and the individual has been turned down for the task due to the conviction. Instead, they receive a job in a grocery store.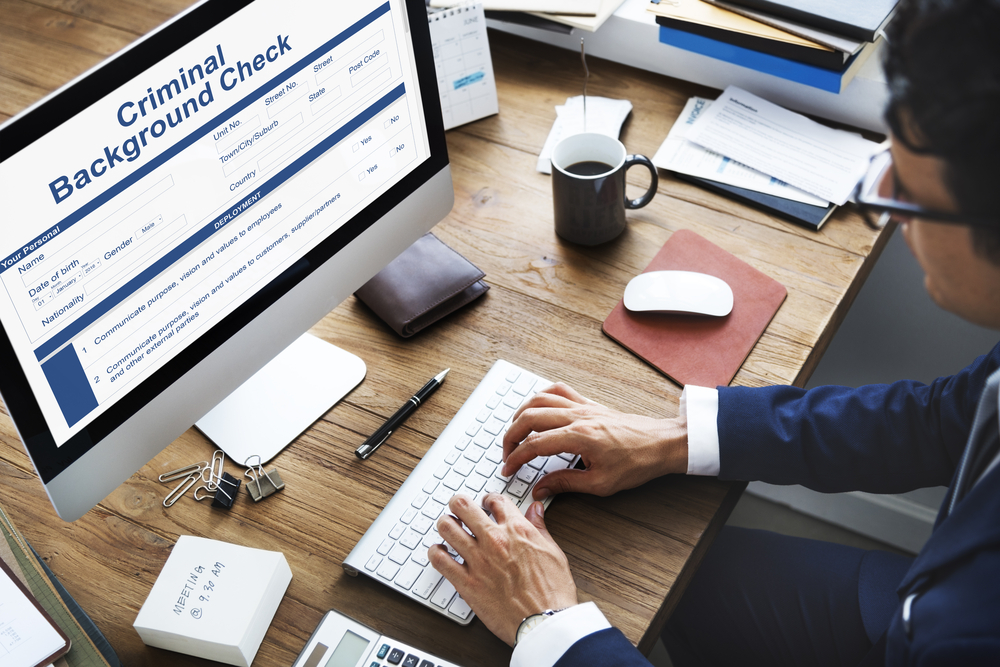 They work hard and show substantial ability and therefore are considered for a promotion into a management position. However, because of business policy for these circumstances, another offender record test is conducted and on account of the shoplifting incident.
Not only is that the individual not promoted, but they lose the job that they have. From the view of retribution, certainly, that can be excessive punishment for a minor crime for which reparations have been made.
Nor is this scenario beneficial in the rehabilitation perspective. The deficiency of job opportunities is a top cause of recidivism for an individual who is very likely to slip or re-offend. Especially if they could only acquire unskilled low-paying jobs.
In the event, the individual described above wants to genuinely get on with life. They may have to wait 3+ years (depending on the state) in order to be qualified for a"pardon" or expungement.
However, putting together all of the files which are needed for applying for a pardon may take a few months. Along with the Parole Board will require anywhere from a few months to over a year to process the program. Even the pardon (or expungement) program fee varies but is roughly $150.
However, the government is thinking about increasing it to above $600. In addition, there will be many more fees for obtaining a few of the documents demanded by the Parole Board.
The individual, consequently, must wait a significant amount of time and invest a fair amount of money in order to acquire the expungement or pardon they've requested. This essentially will eliminate their criminal record. Disclosing the details to the public for the court databases once and for all.
Advantages When You Remove Criminal Records
Is there some advantage to a system that keeps penalizing people long after they've fulfilled their court order sentencing? Evidently so, as companies will welcome any opportunities they can to release employees who were previously arrested.
However, can it be fair toward someone that has learned their lesson and is unlikely to re-offend to be discriminated against? Is it fair that we must spend exorbitant amounts of money on restoring their online reputation?
Obviously, there are far more serious offenders which may pose a higher risk to society, however, the principles regarding removing criminal records function on a long-term basis. A conviction for petty theft perpetrated long past is as translucent on a criminal record check for you just as manslaughter is.
It'd be tempting to state that the law ought to be changed to restrict access to criminal records from the general public. In order to give those who have completed their sentencing a more equitable chance to rehabilitate themselves back into society.
Adversely, the possibility of having to go through a demanding expungement procedure to get rid of a criminal record may function as a preventative measure. Someone who may think nothing of committing a petty offense and having a moderate nice or short period of imprisonment might be discouraged or depressed.
This occurs because they have lots of time alone to think about their actions and how it will affect their future.
Contact Us
To learn more about how you can work to remove criminal records online as fast as possible, please complete the form below. Once we have reviewed the information you sent we will email you all of your options.
Find out what websites are published your mugshots online and how you can start working today to restore your online reputation back to its former glory.