Are Expungements Effective? Not According to the Internet.
March 19, 2019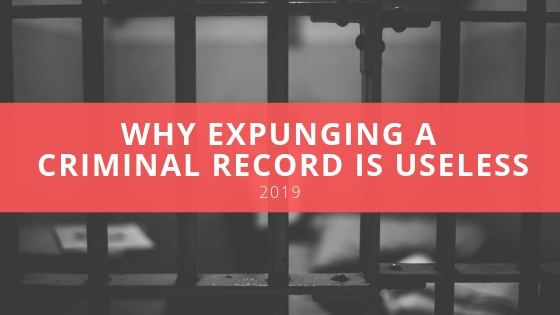 Last year there were over 10.5 million arrests in the United States. Most of these individuals are found not guilty or their charges are dismissed within minutes. However, even after been set free they have to deal with the backlash online.
That's right, online mugshot publication websites are real and they don't care about your expungement.
Depending on the location of the arrest an individual could potentially find themselves listed on dozens of privately owned websites.
So what is the point of expunging your record when it is plastered all over the internet for the world to see?
Quick, Private & Effective
Real-Life Example:
John, a 45-year-old engineer living in the sunny state of Florida was having dinner with his family in the new home they recently purchased. When all of a sudden John hears a stern knock on his front door.
To his surprise, there were two police officers standing there with their hands on their holsters. John initiates the conversation after being shocked at what he saw, John has never been in trouble before. As a matter of fact, he was an honor roll student and graduated Suma Comlaude from USF.
The officers were not as shocked, they began to question John about his whereabouts that day and why he never showed up to his hearing.
John has baffled. What hearing? He was not aware of a court date or anything related to this matter.
Within minutes the police began to escort John to their squad car and then to the station. Once there, he was handcuffed, fingerprinted and had a mug shot taken.
John sat in a holding cell for 4 days until there was an available time for him to appear in front of a judge. Once in the courtroom, the judge informed him that the warrant was granted due to unpaid tickets.
Here's the kicker. The summons was mistakenly sent to his previous address. John honestly had no clue where to begin. He begged the judge for forgiveness and how it was an honest mistake.
The Judge was quick to dismiss the case after hearing about the mishap with delivering the mail to the incorrect location. John's charges were dismissed however, he now has an arrest on his record due to this nonsense.
At the end of the hearing, the Judge granted John an application for expunging this charge. An expungement, in layman's terms, is the act of permanently removing a charge from an individual's criminal history or background check. 16-weeks later John's expungement was approved and mailed to his new address.
During the 4 days, John spent in that holding cell his charges were "public information". This means that all those mugshot websites as previously stated had already collected his arrest information and posted online for the world to see. Most websites automatically scrape recent arrests every 48-hours. So regardless of the legal outcome, John was guilty in the public eye.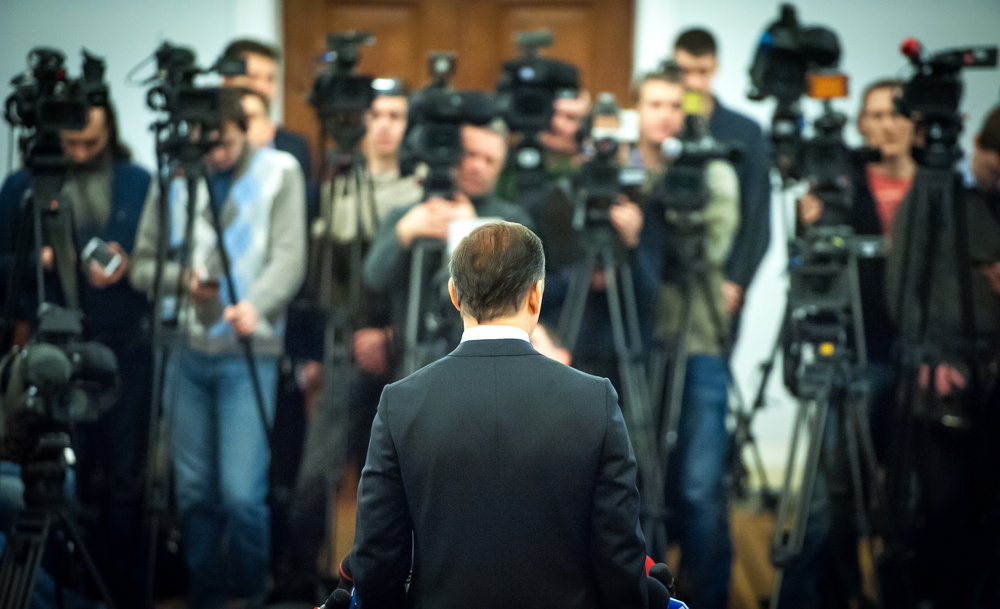 John's case was expunged and thrown out of court. However, the internet tells a different story.
In 2019, it is extremely easy to file an application for either expungement or sealing criminal records. Every day individuals are acquitted of their past judgments but still trapped in the never-ending vortex of the "dark web". Seeing their mugshot on Google, Bing, or Yahoo even after everything was thrown out of court.
In order for an expungement to truly relieve someone of past discretions, everybody must abide by it. Unfortunately, many mugshot website owners have found a loophole in the system.
As long as the information was published prior to the expungement being finalized they are not legally obligated to remove the information. (depending on the state where the arrest occurred)
Quick, Private & Effective
Consequently, John not only lost his job over his coworkers and boss hearing about the incident but it also lost him some friends along the way. As nonviolent and minor as his crimes were, individuals tend to feel a certain way after seeing a mugshot on the internet.
This is when John took it upon himself to seek a solution for his misfortune. To his surprise (he had never looked himself up before) his mug shot and personal information was appearing 6 times on the first page of Google.
John assumed the only place to locate a mugshot would be at the courthouse or sheriff's website if that existed.
"I have never been so embarrassed in my entire life, all of this over a few unpaid tickets! My life is ruined." John explains, "It should have never reached this point, I have tried contacting the local and state authorities but they all tell me the same thing… my hands are tied".
This is when John's creative juices started flowing, he was a smart guy and know if nobody else was going to help him he was going to have to take matters into his own hands.
With having the knowledge of how the internet works after working as an engineer for decades, John visited a website to help uncover the owners of these mugshot publication websites. He started with a simple WHOIS search from a website called ICANN. Tools such as these will uncover any names, phone numbers, and email addresses if the website it registered publicly.
To John's surprise, all of the domains were registered privately, go figure. He sent various messages to the proxy email addresses given within the WHOIS report but his messages went unanswered.
John was stomped, no clue of where to go next. That was until he was surfing the internet one day and came across the term "online reputation management". This is a practice of helping individuals reclaim a positive web presence by removing exactly what he needed, his mugshots.
Although John's case was dismissed he was having a hard time finding a new job as most employers passed on him after hearing about his little incident. As minor as John's charges were, comparing an individual who was arrested next to someone who wasn't is no contest.
John's problem is worsening each day. As more websites are created, his arrest information is constantly spreading onto more and more sites.
Finally, after 6 months of suffering from this negative information online, John decides to test out a few companies to see how they can assist. To his surprise, most of the companies would require money upfront with no guarantee of successful removal. John managed to remove three out of the six photos by submitting his expungement paperwork but the other three websites would still not comply.
On his last attempt before giving up John simply went to Google and typed in "erase mugshots". Luckily for John, EraseMugshots.com appeared as the first result and he figured he would try one last company.
There was one slight difference, EraseMugshots offered a guarantee! Could this be John's saving grace in order to regain control of his online reputation?
After a brief phone call with Joe a Senior Reputation Analyst he was quoted $1,299 to remove the remaining links. John was given a detailed statement of work that guaranteed not only the work today but if anything should resurface there was no additional fee.
Within the next 72-hours, all of John's mugshots were removed. In fact, EraseMugshots even went the extra mile by removing his personal information from 45+ background websites or data aggregate sites.
Now the only thing appearing online for John is his Facebook, a few old pictures from college, and miscellaneous results of other individuals with the same name as him.
Finally, John has the chance to reintegrate himself into the workforce. He was hired by a large IT firm roughly 2-weeks later thanks to the disappearance of his criminal record online. And all of this thanks to a few unpaid tickets.
You would be surprised at the amount of information that is housed on the world wide web. As harmful as an arrest is in the first place, having your charges expunged and still seeing your mugshot online is a nightmare, to say the least.
If you or someone you know is currently struggling to remove negative information online, especially arrest records and mugshot photos please contact us via the form below. One of our knowledgable reputation analysts will reach out to you in a few hours with a detailed plan on how EraseMugshots can remove your criminal history.
Get the peace of mind you deserve, put your past behind you, for good.
Quick, Private & Effective