Find Mugshots Online for Free | Free Mugshots Search
Learn how to find past mugshots for free. Free mugshot publication websites are everywhere. A simple Google search has to potential to reveal any past discretion (legal or not) for individuals and businesses.
Odds are your mugshot and arrest information is on the internet and it may be more attainable than you might expect. There are thousands of arrests that occur in the United States on a daily basis. In recent years (dating back to roughly 2015) we have seen the emergence of online mugshot publication websites.
These websites proudly display the latest arrestees for anyone with an internet connection to view. In this day and age being arrested is almost as bad as being a sex offender.
Especially when it comes to making first impressions, gaining new employment, buying a new home or even attempting to date online.
Individuals are now able to find information on all topics imaginable, this includes your personal information. Apart from Googling an individual's name coupled with the terms "arrest" or "mugshot" there are various data aggregate websites open to anyone with $10 to spend (i.e. InstantCheckMate, WhitePages, Spokeo, +40 more).
In this article, we will walk you through all the steps necessary to not only locating arrest records and mugshot online. In addition to how you can work towards removing them if you have fallen victim to this.
Quick, Private & Effective
Free Mugshots: County, State & Federal Criminal Details
In the olden days, an individual would have to walk into their local court of clerks' office with court documents in order to view a record. Nowadays you do not even have to leave your couch. Finding mugshots and arrest information on the internet as easy as updating your Facebook status or posting a new photo to Instagram.
After working in the content removal and online reputation industry for over a decade. Our team has perfected the way in which we locate both state and county records before eliminating them from the front pages of Google, Bing, and Yahoo.
For most, the process is fairly simple, granted you do not have a popular name such as John Smith. Utilizing an inmate locator such as mugshots.com or arrests.org should not be a problem for you. However, gone are the days where you would have to visit a law enforcement agency in order to gain access to such records.
The Process of Finding Mugshots Online for Free
For starters, you will need either a smartphone or a computer. Begin your research process by venturing first to Google and typing in the following:
"First & Last Name" +arrest (or mugshot)
As previously mentioned it may be more difficult to locate a record for yourself if you have a fairly popular name. If this is you, do not worry, simply add the city/state where the incident occurred inside the quotation marks with your name.
Right off the bat, you should only be shown websites that feature your name (and city/state). By adding quotation marks around your name you are essentially excluding all of the other websites that have nothing to do with you specifically.
Once you have located a few websites that have published your arrest information we advise that you create a spreadsheet to record all of these websites. By creating this spreadsheet you are avoiding numerous clicks on this negative content on Google, Bing, and Yahoo.
As you may or may not be aware, repeated clicks within a SERP sends signals to Google and over time it can potentially rank that negative website higher. Google assumes you are interested in the content.
After you are done creating your spreadsheet you can begin to contact each of the websites. We recommend using a tool such as DomainTools or ICANN WHOIS in order to locate the contact information of each website owner. This process can be extremely time consuming and frustrating as these websites are protected under the first amendment and are not legally obligated to remove your mugshots from their website. After all, arrest records are public information, unfortunately.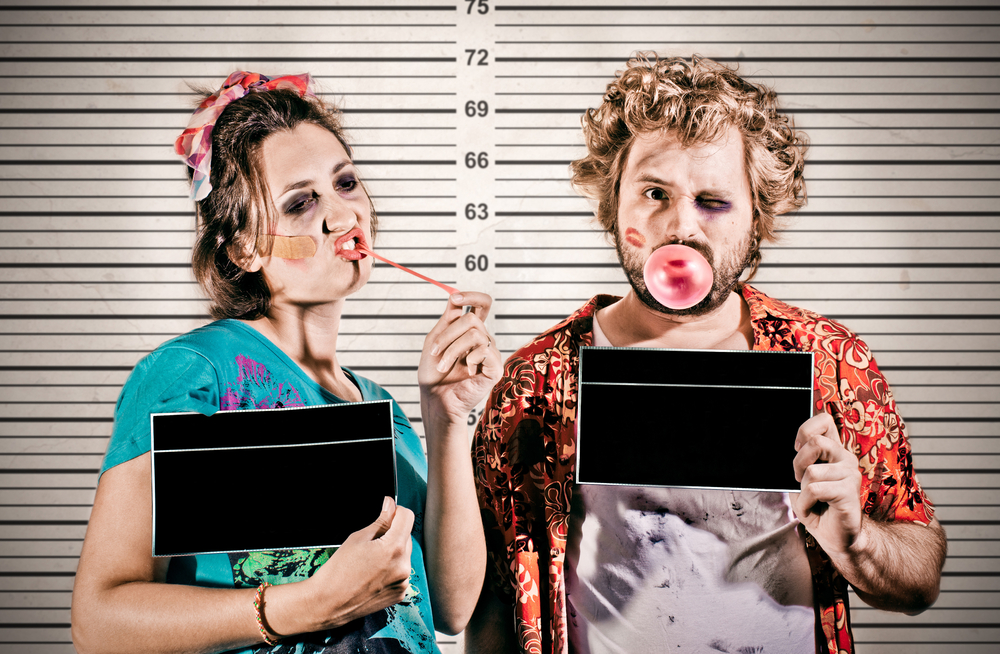 Is Publishing Free Mugshots Online Legal?
Unfortunately yes. There is no law that prevents a website from publishing arrest information. This allows anyone online to view mugshots of you.
Most mugshot websites are broken down by county or city records. This makes it easier for people to research. Most employers will utilize these websites throughout their hiring process.
Why? Because it is free and a quick way to get results about an individual past. Without having to wait for a background check to clear. Although most of these websites have disclaimers that the records published are not to be used during the hiring process. We all know they do.
It is hard to dispute the fact you were arrested after your potential employer has seen your mugshots.
This can be comparable to a potential employer looking you up on Facebook. Scrolling through your posts and photos to determine if you will be a good fit with that company.
Find Mugshots Online for Free with EraseMugshots.com
As we mentioned at the beginning of this article, EraseMugshots has been removing criminal records from the internet for over a decade yielding nothing but positive results and satisfied clients.
EraseMugshots.com you are given a 100% guarantee. This means if we are unsuccessful in removing your information online you are entitled to a 100% refund. In addition, if your criminal records and mugshots should ever reappear online there are never any additional charges to have our team remove them once more.
Granted the resurfaced information must be in reference to the same arrest we initially removed.
We use a tried and true approach when working to eliminate content from the internet. If you are interested in learning more about EraseMugshots and how we can assist you with removing your criminal records and finding mugshots online for free.
Please fill out the form below. One of our knowledgeable removal specialists will reach out to you within a few hours.
Quick, Private & Effective