Is it illegal to publish mugshots online? No. There is a long list of mugshot sites protected under the FOIA (Freedom of Information Act of 1966) and the First Amendment.
Booking photos and arrest records are considered public information. The individuals that own these mugshot websites choose to publish them on Google for convenience. 
Your online reputation lasts forever — whether the results are positive or negative. Embarrassing comments and photos will resurface and may hinder future opportunities with your career, housing situation, and even your family. Criminal charges such as your arrest information and public mugshots are accessed and exploited online. 
Mugshot removal sites have engineered a business around displaying arrest records and strict payment to delete the photos. EraseMugshots.com is currently the leading mugshot removal agency on the internet.
Furthermore, victims currently have several choices to remove mugshots from Google, Bing, and Yahoo. Removing your mugshots online is very possible as long as you know the laws that govern publishing mugshots on the internet. 
Let's dive in and find out what you can do to remove your arrest details from these mugshot sites.
Mugshot Sites: An Overview
Mugshot sites scrape arrest photographs from county police websites and post them online. In addition, these sites typically rank favorably and will, more often than not, be found on the first page of Google when users type in your name. 
As a result, these mugshot publications may cost you jobs, dates, or perhaps the ability to apply for credit.
Apart from paying to remove your information, you can publish new and fresh information on highly authoritative websites in an effort to suppress your negative content on Google. In the past, mugshot platforms have found themselves amidst various lawsuits.
Sadly, the law does not see anything wrong with them, which is the most concerning part. As long as the mugshot website does not harass you and demand payment, they are free to publish arrest records in various states across the nation. 
However, thanks to new laws and policies from Google, many mugshot sites have gone out of business or fallen off the first page after a recent algorithm update that severely penalized these types of websites.
The Most Infamous List Of Mugshot Sites
All mugshot sites claim that the individuals they post are innocent till proven guilty. This helps when they are sued because that will always be a fact. By not updating the disposition of the arrest, they are within the confines of the law.
They also state that the data on their sites shouldn't be used during the hiring process, housing decisions, insurance claims, or for alternative business-related functions. 
Regardless, once people see your mugshot posted online, it will deter them from working with you as they automatically assume you are a "bad person" with a negative reputation.
Mugshot sites do not tell the whole story, and EraseMugshots wants to change that.
Rapsheetz
What makes Rapsheetz so bad? It is simple, this site does not remove anyone's arrest information without expungement documentation. This means you must hire an attorney to seal your charges on the county level before they delete your information.
Go figure. This is a mugshot website owned by two gentlemen out of their basement, and they are "requiring" legal documentation. For what!?
This has negatively impacted thousands of individuals as many charges are dropped but not expunged.
The worst part about RapSheets is that they typically rank well on sites like Google, Bing, and Yahoo. By not including any mugshot or arrest keywords in their domain name, they get to bypass algorithm changes.
Looking for more assistance on Rapsheet.org removal information? We will provide you with a team of removal experts that can answer any questions or concerns you may have.
BailBondCity
BailBondCity is a site owned by the SAME people as RapSheets, so it is only fitting that they are number two on our list. 
Expungement documentation is required to remove or update any arrest details on this mugshot website.
Mugshots.com
Busted back in May of 2018, the owners of Mugshots.com were arrested after extorting thousands of individuals. They are, likely, the most infamous mugshot website we have seen to this date, charging anywhere from $300-500 for a single mugshot to be removed.
Most times, they will call or email you directly demanding payment to have your information removed. If you refuse the pay, you will likely receive a nasty, degrading response from the owner himself.
If your information is located on Mugshots.com, contact us today. We will design a removal solution perfectly catered to your needs and budget.
BocaBusted
Based in Boca Raton, Florida, BocaBusted is fairly compliant when requesting a mugshot removal. 
The only downfall, and the reason we included them on our mugshot sites list, is that BocaBusted only accepts payments via BitCoin. The general public is unfamiliar with BitCoin or Cryptocurrency which can make it nearly impossible to remove information. 
In addition, BocaBusted will not remove violent charges (domestic violence, assault with bodily harm, etc.)
LookWhoGotBusted
As many may assume, LookWhoGotBusted claims to have no affiliation with either BustedNewspaper or BustedMugshots. This mugshot website is another publisher of arrest records on the internet that claims to be the "most up-to-date in the industry."
Just as RapSheets and BailBondCity, LookWhoGotBusted also has requirements you must fulfill to successfully remove your mugshot from their website. They are as followed:
"If charges were dropped or if the record was expunged or there is an error for which you have documented proof, email us by clicking on this email address: [email protected]. Note: Clicking there ensures we know which exact post you're referring to. DO NOT CHANGE THE SUBJECT OF THE EMAIL.
Please forward supporting court documents by attaching copies to your email, and upon confirmation, we will gladly remove the post at no charge.
Posts for those deceased also will be similarly removed. We do not offer paid removals, either directly or through any third parties such as so-called "reputation" companies, which may claim to be able to remove posts. Check with us before spending your money."
Mugshot Laws 
During recent years, lawmakers have been working to shut down these websites that have been protected by the First Amendment. Georgia state representative Roger Bruce introduced a new law that currently makes it a criminal offense for websites to charge Georgia citizens to have their mugshot removed. 
So what did these sites do? Stopped removing but kept publishing. This solution ended up hurting the public more than before. At least in the past, individuals had the chance to pay to remove, now they must suffer indefinitely.
Mugshot sites currently have thirty days to get rid of a photograph or maybe a violation of the law. Having to pay fines for not complying with freely removing those records that were expungement, dismissed, or sealed.
Here is a list of the 18 states that currently ban arrest websites from charging mugshot removal fees: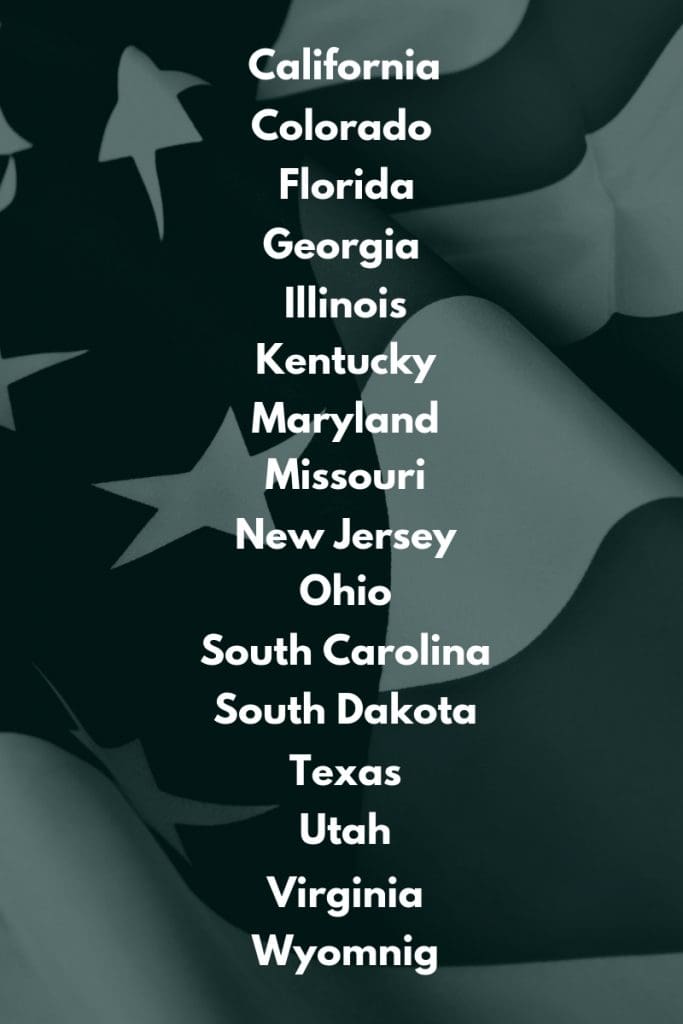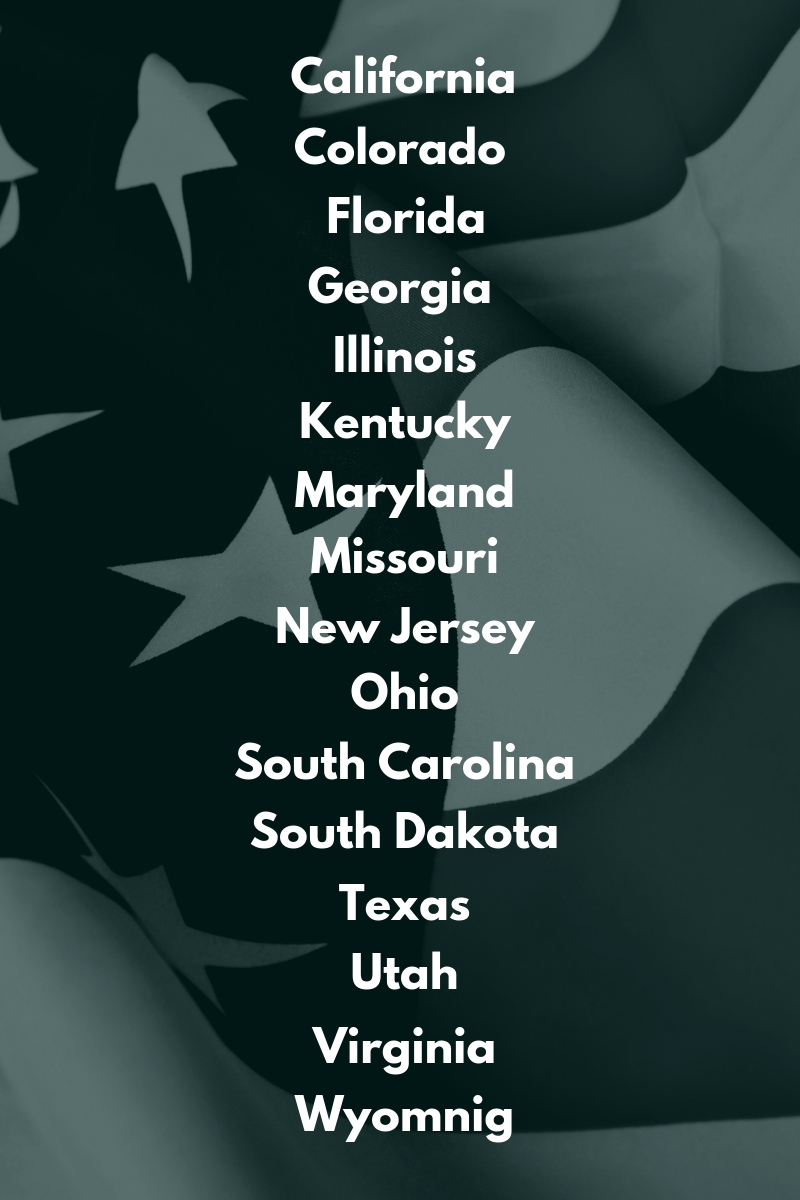 The one major pitfall with this law is that mugshots are still public. This means that if an individual cannot pay the website to remove the information, it will remain online forever.
Do Mugshot Sites Show On Google?
Google has recently started to make many algorithm updates to suppress or possibly noindex mugshot sites. In fact, Google launched an algorithm in Oct 2013 that specifically targeted these websites. As a result, arrest photos were pushed down or removed from search results.
Whereas mugshots still exist online, they'll not rank within the prime results for a person's name. Especially in states such as Florida, Georgia, Arizona, and South Carolina. 
Although many websites have found their way around this update, it has significantly reduced the number of arrest details shown on page one for nearly all those arrested.
Are Mugshots Online Forever?
With lower visibility in Google search results (or SERPs) and restricted ways of payment, mugshot sites seem to be losing steam. While online mugshots are now not as much of a money-making scheme as before, these websites are still able to profit in different ways (i.e., advertising, etc.)
Specifically, these shady websites currently create cash through Bing, Yahoo, and Google ads for bail bonds companies across the nation. As long as websites host mugshots online, your arrest photo could show up. 
Though mugshots now do not rank high enough to dominate your search results, they continue to create controversy. Websites like Mugshots.com, BustedNewspaper.com, and BustedMugshots.com state that reserved inmates can't pay to have their pictures removed.
Many mugshot sites that do not offer removal options only keep a particular arrest on their website for a maximum of 90-days before it is automatically removed. 
That's excellent news for folks with previous arrests. However, deleted photos might not be totally erased from the web. Potential employers and creditors may still find your arrest record if they check cached web content.
Removing Mugshots From Google
If you want to remove your arrest details from a mugshot site but cannot figure out how, don't lose hope. You have options! In addition, there may be many laws working in your favor to assist throughout the process.
Check out several ways you can work to remove arrest records online for free: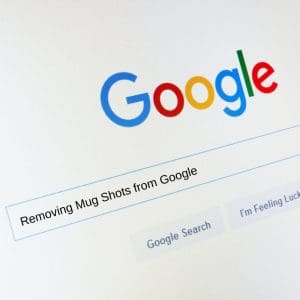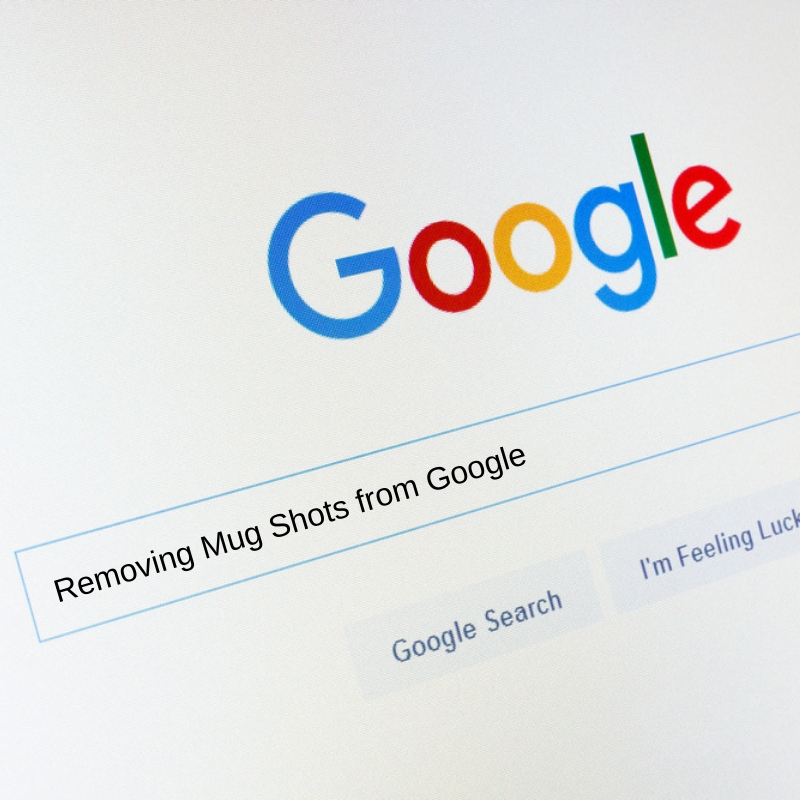 Review Mugshot Sites' Privacy Policies
Some websites have a "courtesy removal service" or page, specifically for their privacy policy. If you can prove your innocence and have the legal documents to back up your argument, your mugshot will be removed 90% of the time. 
Communication with the websites may be a good beginning. However, keep in mind that they won't be too keen to facilitate your removal request without proper documentation. When contacting them either via email or by phone, be polite and not aggressive as they may blacklist your information from ever being removed.
Know The Mugshot Laws
Your state might have a law that requires mugshot sites to delete your arrest information upon request. Typically, they need to be taken down within thirty days of being contacted with the request, or they're going to be in violation of the law. 
Georgia, as well as a few other selected states, presently have these laws. We expect many other, if not all, states to follow in their footsteps soon enough.
Raise Awareness Of Infamous Mugshot Sites
If your state doesn't have any mugshot removal laws, evoke one. Contact your state law enforcement agencies and encourage them to create a law that will make it easier for you to manage your online name.
Hire An Online Reputation Management Agency
Hire a reputable online reputation management agency to work on your side to combat these unwarranted publications and rebuild your image. 
Here at EraseMugshots, we offer a FREE REMOVAL ANALYSIS for anyone that fills out a form. In addition, all removal solutions come with a lifetime guarantee or your money back. 
Our removal specialists will scour the internet to uncover all mugshot websites publishing your booking information, as well as monitor your results for up to 12-months afterward to ensure successful removal.
Take Control Of Your Online Reputation
Ultimately, the outlook is positive for people scuffling with online mugshots stemming from a previous arrest.
If you are featured on a mugshot website, research each option available to you and urge them to remove your picture. Take action, and defend your online name.
Learn more about how EraseMugshots.com removes mugshots on the internet.
Related Questions
How Much Does a Complete Mugshot Removal Cost?
On average, for a complete removal solution (5-10 mugshot sites) the cost ranges from $500 – $3,500. All EraseMugshots.com removal solutions are 100% guaranteed. Shall we fail to remove your mugshot (which we won't), you will get a full refund.
How Long Does It Take To Remove Mugshots Online?
When performing a complete removal the process generally takes about 5 days for the website to comply with our takedown notice.
Following a successful removal, we will notify Google so they update the search results. The second half of the solution takes anywhere from a few hours to two weeks, depending on how busy the search engine's team is.
Are mugshot sites damaging your online reputation? Fill out the form below to get a Free Quote on Mugshot Removal today.